Amanda Zhang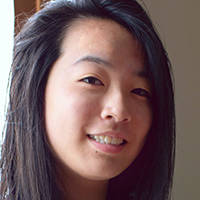 Undergraduate
Neurobiology and Psychology
B1145C
Discovery Building,
330 N. Orchard Street
azhang85@wisc.edu
EDUCATION

BS, Psychology, University of Wisconsin–Madison (in process)
MAIN INTERESTS

Optometry • Cognitive Psychology • Perceptual Psychology

Amanda Zhang is a second year student at the University Of Wisconsin – Madison. She is pursuing a degree in Psychology and the Studio Arts – Photography certificate. Amanda also enjoys reading, drawing, doing photography, and playing music in her free time.