Clementine Zimnicki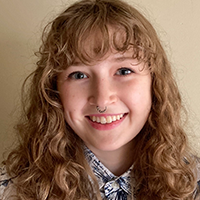 Graduate Student
Psychology
Discovery Building,
330 N. Orchard Street
zimnicki@wisc.edu
EDUCATION

BS, Psychology, University of Illinois at Urbana Champaign
MAIN INTERESTS

Visual Reasoning • Visual perception • Information Visualizations

Clementine Zimnicki is a graduate student in the Department of Psychology's PhD program at the University of Wisconsin-Madison. In 2020, she graduated from the University of Illinois at Urbana-Champaign with a BS in Psychology and a minor in Gender and Women's Studies. Clementine is interested in understanding the inferences people make about colors. More specifically, her research focuses on which factors cause individuals to interpret darker shades as signifying larger quantities.